Our team and our business thrive on your recommendations. Our team strive to provide you with the very best customer service. For your reassurance, all our work is covered by a 2-year warranty. Here are just some of the ways we work to keep you coming back to us year after year.
Friendly, Professional, Reliable
We pride ourselves on our values of being friendly, professional and reliable. If you feel that anyone on our team isn't living up to these standards or you're concerned about any aspect of our work, please contact us as soon as possible – we will sort it out.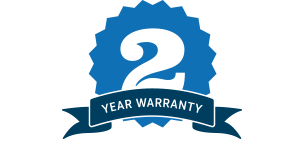 Material Warranty
We supply and install a range of quality plumbing products to match a wide range of budgets. All tapware, sanitaryware, kitchenware and appliances we supply come with a warranty of at least 1 year. We work with reputable Auckland merchants and distributors to ensure the products we supply meet NZ regulations, legislation and standards and that replacement parts are available where possible.
Quality Control
Our management team regularly visit the homes and business work in to ensure that all our work is carried out to a high standard of workmanship. Our high standard of work stays high. We photograph all our work and projects are reviewed by our management team. We work together with industry and council inspectors to achieve consistent passes at building inspections.
Workmanship Warranty
When we fix it, we believe it should last. For your reassurance, we will return to each and every home or workplace in which we have carried out work for at least 2 years. If we find anything wrong with our work, we will fix the problem free of charge.
Safe, Clean & Tidy Sites
Each and every member of our our team promises to leave your home or workplace in the same or better condition than when our work began. We carry dust sheets, vacuum cleaners and other cleanig
equipment so when we leave your home, you notice nothing but a job well done.