Several of our plumbers are also leak detection experts. Our team use acoustic and pipe-tracing technologies to find and fix water main leaks to give you the best of both worlds when the worst happens.
Leak detection is a smart, efficient way of knowing where to look for a leak on clean water pipework. Several technologies can be used in this process but our best resource is and always will be our highly experienced team.
Leak detection won't repair a leak, but it can help us locate where a leak is coming from. Whilst we cannot guarantee that leak detection will always find the source of a problem, we will work with you until the leak is fixed.
When we have detected leak at your property, we can often repair it during the same visit. Even if this is not possible, we can usually return within 24 hours.
Here are the ways we carry out leak detection. Your project is likely to involve at least 2 of these technologies and will be professionally managed by a qualified plumber. Our team are happy to discuss your individual project needs.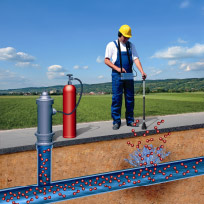 Pipe Locator
If your water main is made of metal, we may use a pipe locator to find out where exactly the whole length of water main is buried, between the water meter and your home. Even if your pipework is plastic, we may use trace wire to help with identification.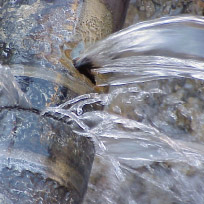 AquaScope
Our technician will use state-of-the-art acoustic technology to amplify the sound of your leak beneath the ground. Effective at a depth of at least 1 metre, we can hear through dirt, grass, asphalt and concrete in most situations. Our equipment can even define what material the pipe is made from in many cases, making repair easier even before we dig. This technology is suitable for medium to large leaks in areas where traffic and noise do not interfere with the reading.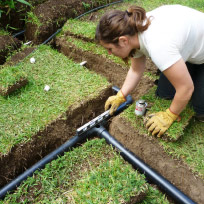 Other Testing
Because we're qualified plumbers, we can also use a range of manual tests to help pinpoint the area of your water main that is at fault. These tests include checking the meter, capping or isolating the water main, and checking internal fixtures like toilets, cylinders and taps aren't causing the leak.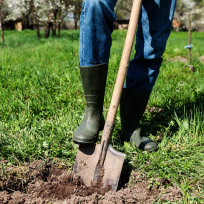 Digging
Sometimes the old methods are simply the best. We may use test pits to identify leak locations and shorten the time needed for repair.